Be seen - be safe!
We offer a great range of high quality, but affordable rechargeable LED lights. Great for all commuters or if you need to ride early or late in the dark. Both front lights offer a special designed optics to ensure a light beam which is not only bright but well shaped. Many lights just produce a spot, but leave the near area out. This makes is very hard to ride on a terrain which is not well know.
These lights are build with a sturdy ABS case and are water protected against rain. You can order directly through us or any Evinci retailer.
High-Power 600lm LED Light
Rechargeable, LiIon battery powered
Battery: Samsung 18650, 2600mA
Functions: High - Mid - Low - Flash - Pump
Light Source: Led CREE XPE2
Mount: Universal handlebar bracket, widely adjustable
Indicators: 4 leds battery level, charging indicator
Comes with USB charging cable
Kit set: LF-07 + LR03
Rechargeable, LiIon battery powered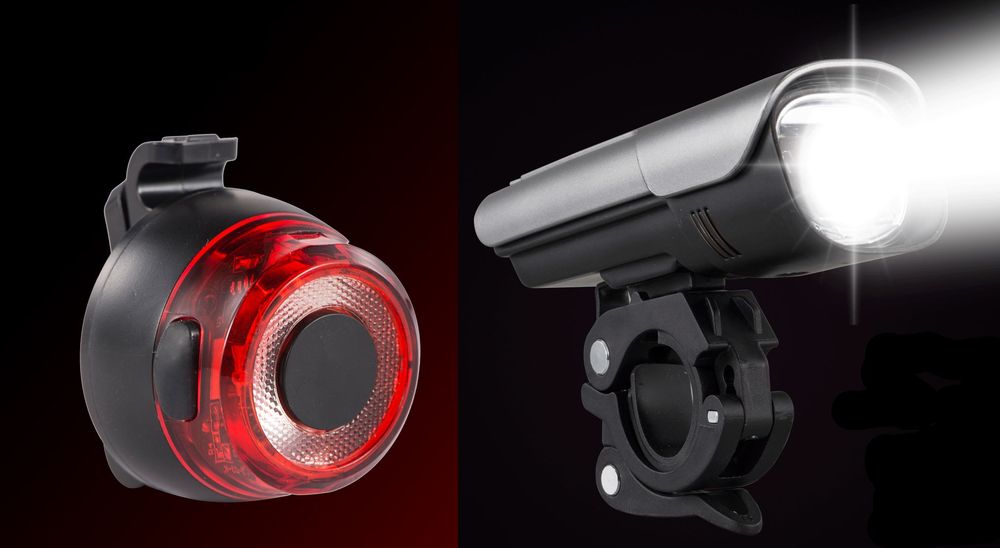 Get the bright side - in one package: 600lm front LED light and the rear light. Best value for money.
High-Power 300lm LED Light
Rechargeable, LiIon battery powered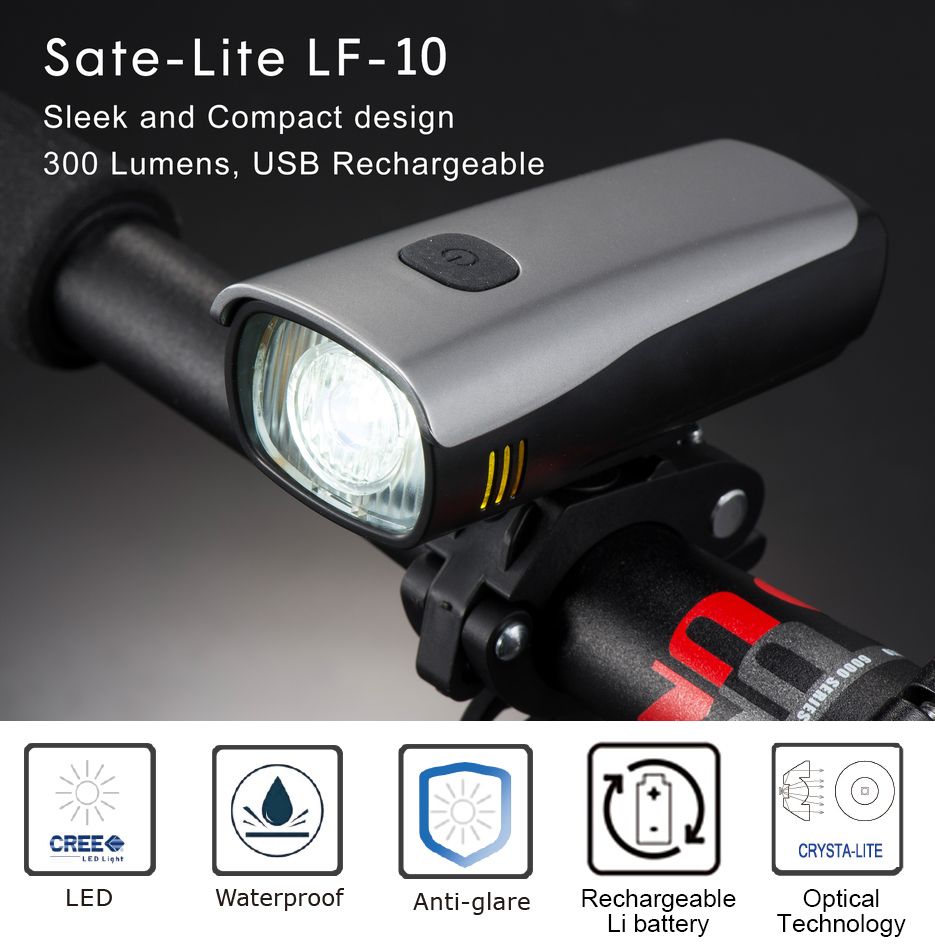 Battery: LiIon 18650, 2200mA
Functions: High - Low - Flash - SOS
Mount: Universal handlebar bracket, widely adjustable
Indicators: low power indicator, charge indicator
Comes with USB charging cable
Rear LED Light
Rechargeable, LiIon battery powered
Battery: rechargeable LiIon 2050 cell, 80mA (can be replaced)
Run Time: 7 hrs (flash mode), 3.5 hrs (always on)
Functions: High - Mid - Flash - Off
Mount: clip and rubber band, universal mount
Indicators: charging (red/green)
Comes with USB charging cable