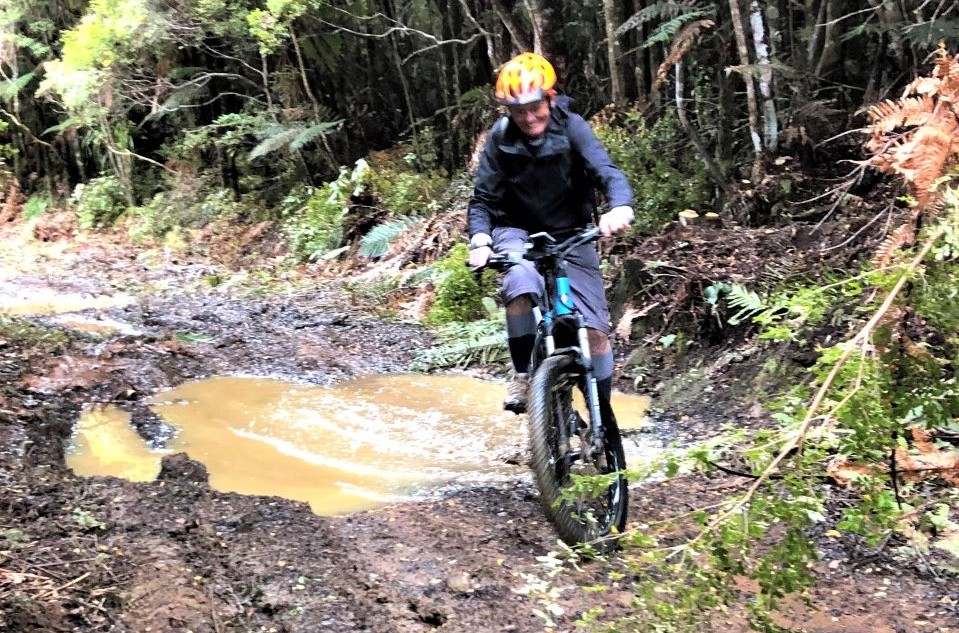 I purchased the Cross 5 for my wife and ran up 1,800+ ks in a relatively short time. It was used mainly on the road but with a number of trails and cycle ways included. I was waiting patiently for the Infinity to be developed, trialed and released and purchased it through Missing Link Cycles in Whangarei in April 2018.
Wow, what a difference between the 2 E mountain bikes. Improvements were numerous from small changes to major upgrades. Probably too many to mention but a cross section included pedals, front air suspension, handle bars including grip and layout, the central located LCD display (accurate readings), seat and riding position, superior hydraulic brakes and single 10 speed rear sprocket, the fat tyres (excellent off road) etc.
I ride most of the time with no electric support and have been able to tick off a 90km ride with one bar left on the battery (Opua Kaikohe return trip). In severe hilly rides the ability to vary the E- bike power through pedaling and the thumb throttle giving greater control is awesome, however you will power through the battery if used constantly. Yes it does up to 40 kph on the motor when you want to beat the rain storm.
I clocked up 3,200 kms in 12 months and apart from a new chain at 3,500ks and wear in the pedal crank (replaced under warranty) it has been a trouble free ride (a couple of punctures repaired on the go) and I am still on the original tyres.
It is great that in Whangarei we have an extremely capable service agent, Brent Love at Missing Link Cycles. I often ride with a bunch of retirees on a Monday morning and they own a huge range of E Bikes, I consider the Infinity to be superior to most (except those with rear suspension and costing mega $) and exceptionally good value for the price. Off road it has stood up to some pretty heavy challenges without letting me down.
Rides have included Glenbervie, Parahaki, Horeke to Okaihau return, Waitangi MBP, Paeroa to Waihia return, Part of the Waoku Coach Road track, Waipuna Park, Cartwright Road to Awaroa River and Sandy Bay to Whananaki South return.