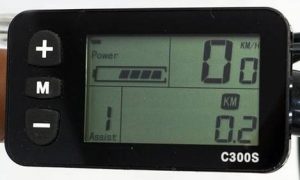 PAS stands for Pedal Assist or Cadence mode and is a method that provides power only when you are pedaling. It does not sense how much you push into the pedals.
A lot of pedal assist bikes have different levels of assistance, for example: low, medium, or high assist. Our ebikes with LCD display provide 5 different levels. This allows you to always find the right level of support.
Each support level defines a maximum motor support speed and power, this means with a higher assistance level you will reach also a high speed.
Since PAS does not rely on the rider's pedal force, this mode is beneficial for rider's with knee joint problems.
Related Entries